#ad #etsycreatorco

I participate in the Etsy Affiliate Program, I earn from qualifying purchases.
Lace Tatting and Micro Macrame are two different crafting techniques, but they do have some things in common. Using thread or cord, requiring precision and patience, and creating beautiful decorative patterns or motifs are characteristics shared by both crafts.
While there are many artists who specialize in only one of these techniques, creative souls are not limited and often experiment with different mediums. Someone who works with Tatting Lace on a daily basis may have the skills and patience required to learn and master Micro Macrame as well.
Meet Lillian, who teaches Tatting Lace under the brand name LillianTatLace. She has a YouTube channel, where she shares tutorials, and also offers free patterns on her blog. In addition, Lillian has a dedicated Etsy store and what is noteworthy is that she has mastered both Lace Tatting and Micro Macrame techniques.
But what about me? So, I tried. Many times. But needlework or tatting shuttle is not my forte. I found another solution.
Both techniques share a certain French word: Frivolite. In the macrame we have Frivolité or Lark's Head Knots. If we use very thin threads we can create in Micro Macramé technique based on Tatting Lace patterns. Here's how to do it:
Okay, but what does all of this have to do with oak leaves? If you remember my video tutorial on Micro Macrame oak leaf, this is a photo of the work done by Lillian.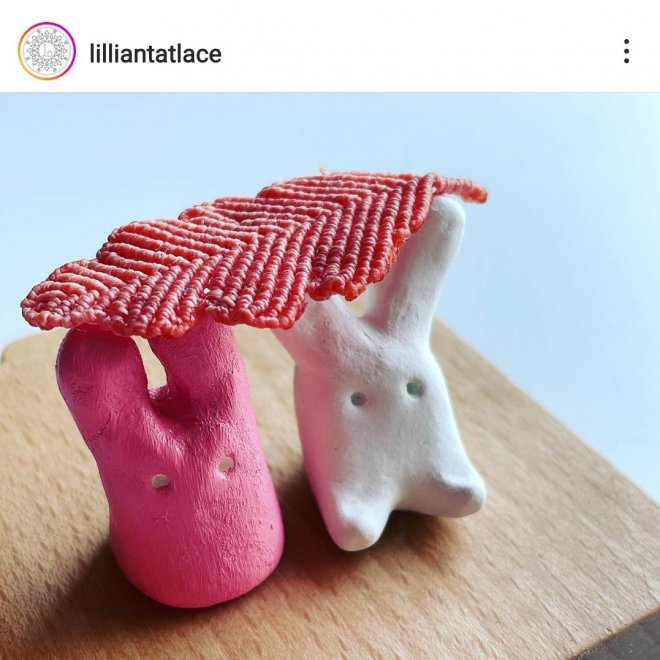 But that's not all - on her Instagram, you can find a free pattern for an oak leaf in the Tatting Lace technique.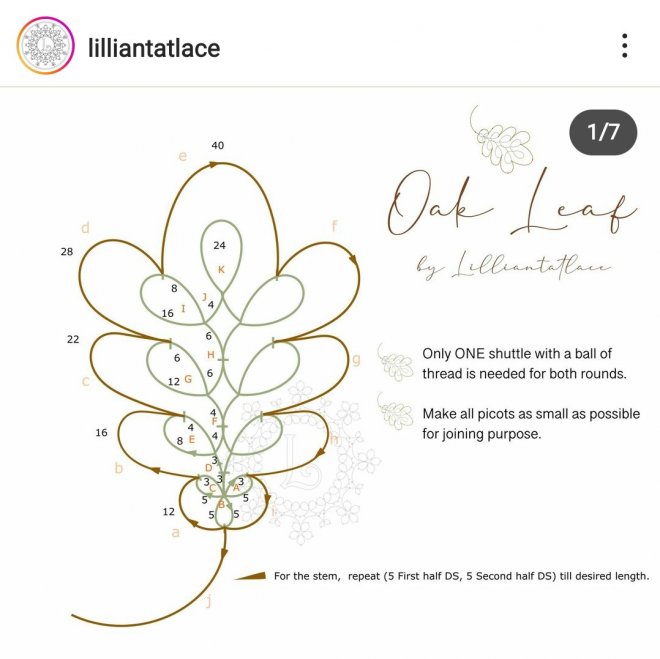 This photo of my work based on Lillian's pattern has found its place in the autumn collection.