This year I have prepared some ideas for decorating the Christmas tree. Take a look at all these cute stars, a bauble to match the Xmas jumper, a bell or a micro tree. On my YouTube channel you will find free DIY tutorails for all the Christmas ornaments you see in the pictures. I wish you a lot of fun preparing handmade ornaments and a lot of joy to put them on your tree.
Micro Macrame Christmas Trees - Use green cord to create mini Christmas trees that can be hung on your tree or used as standalone decorations.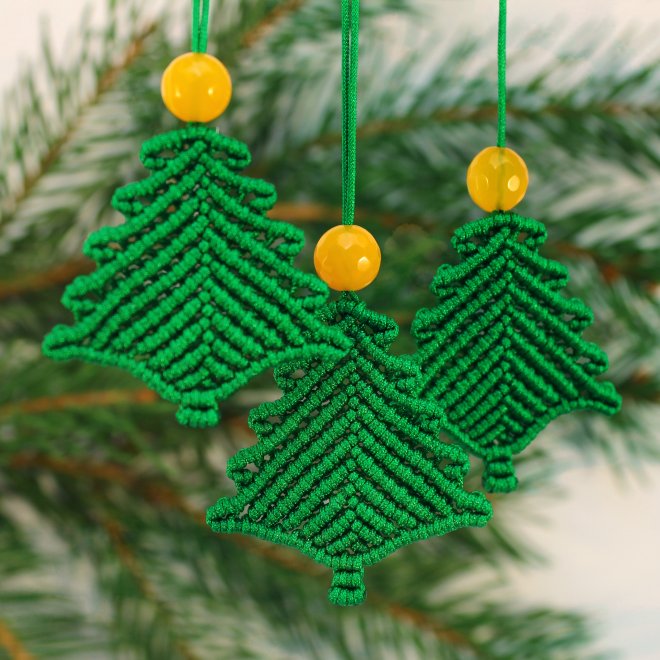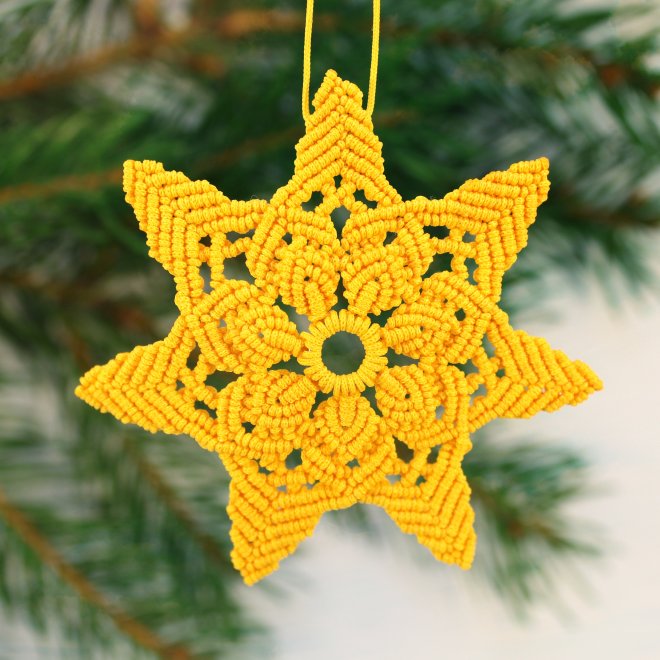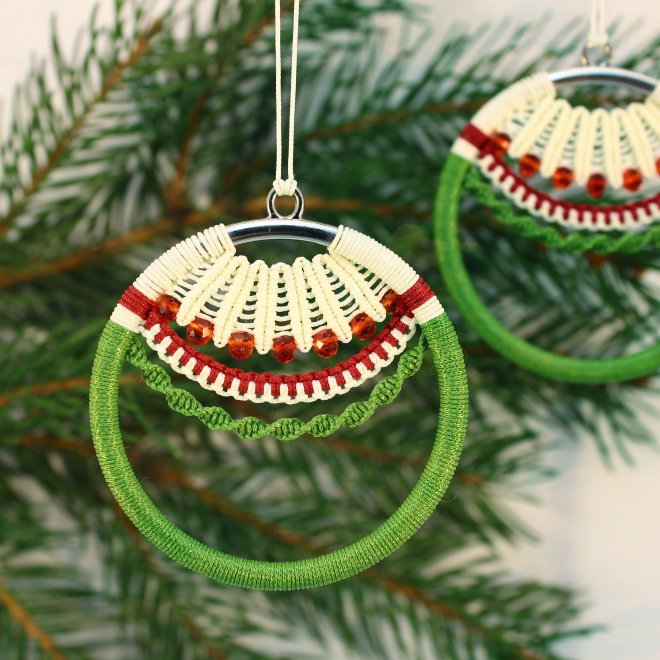 Micro Macrame Snowflakes - Use white or silver cord to create delicate snowflakes that can be hung on your Christmas tree or around your home.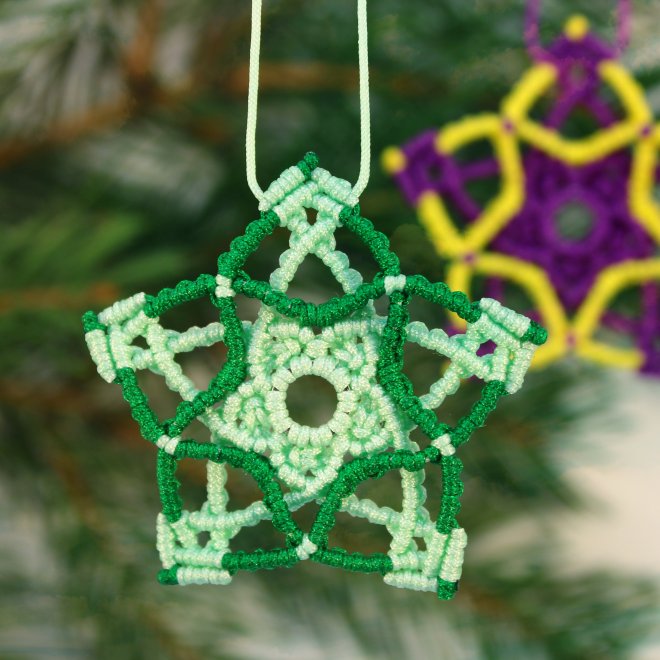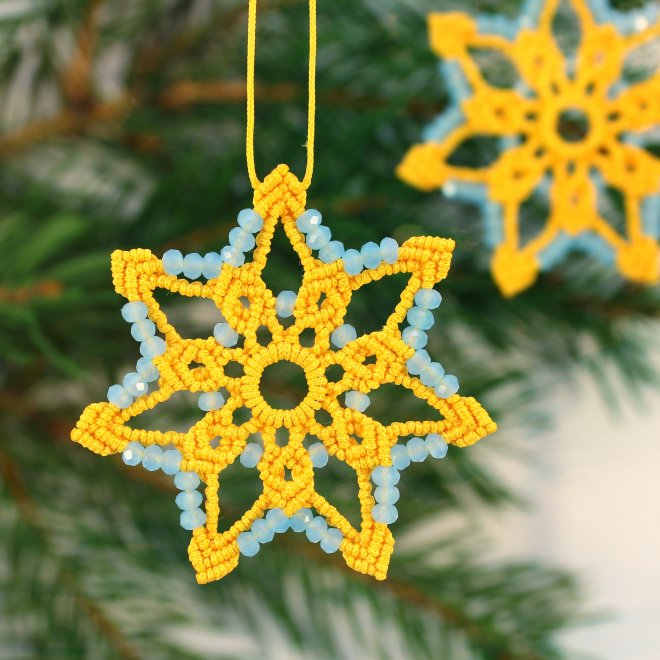 You can use micro macrame to create beautiful Christmas bells that will add a festive touch to your decorations.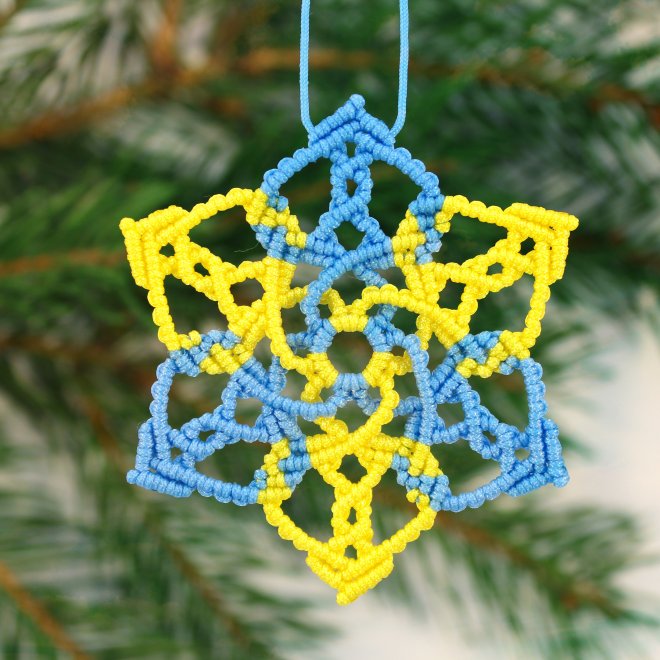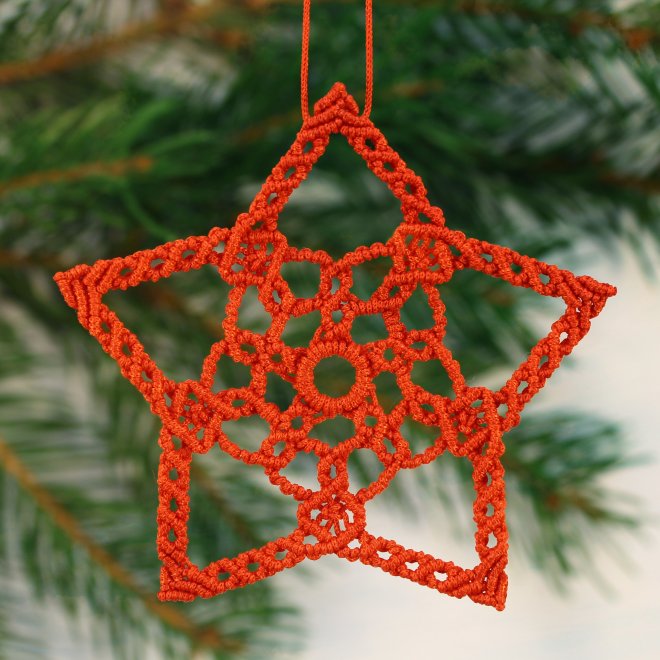 Happy micro knotting!