#ad #etsycreatorco

I participate in the Etsy Affiliate Program, I earn from qualifying purchases.
Who does not like to collect shells on the beach and admire the colorful undersea world? There's something magical about the ocean that draws us in and fills us with wonder. And for those who love to create, the sea can be an endless source of inspiration.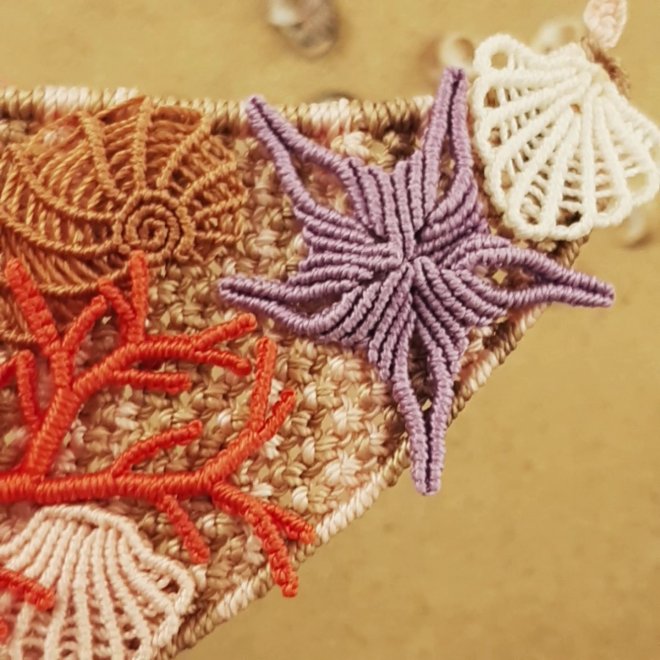 If you're looking to create a Sea Goddess Necklace inspired by the coral reef, it's important to begin by planning and designing your piece. Think about the colors, textures, and shapes you want to incorporate, and consider how different knots and techniques can help you achieve the desired look.
But wait a minute. When I set out to create this unique piece, I didn't have a specific plan in mind. Instead, I had recently started learning micro macrame and was eager to experiment with the technique and see where it would take me.
I purchased two types of thread, S-lon 0.9 mm and S-lon 0.6 mm. After a few tests, I knew that my favorite was the 0.6 mm. The thicker thread worked much better for weaving larger, uniform forms, which I used to create the base of the necklace. However, it was much more fun to work with the thinner thread. As I experimented, new sea motifs gradually emerged and I wove them into the base to create a unique and aesthetically pleasing design.
What happened to it? It traveled overseas.
I realized that combining micro macrame with coral reef motifs was a good idea, so I decided to try another S-lon 0.4 mm thread. This led to the creation of a whole collection of earrings and pendants.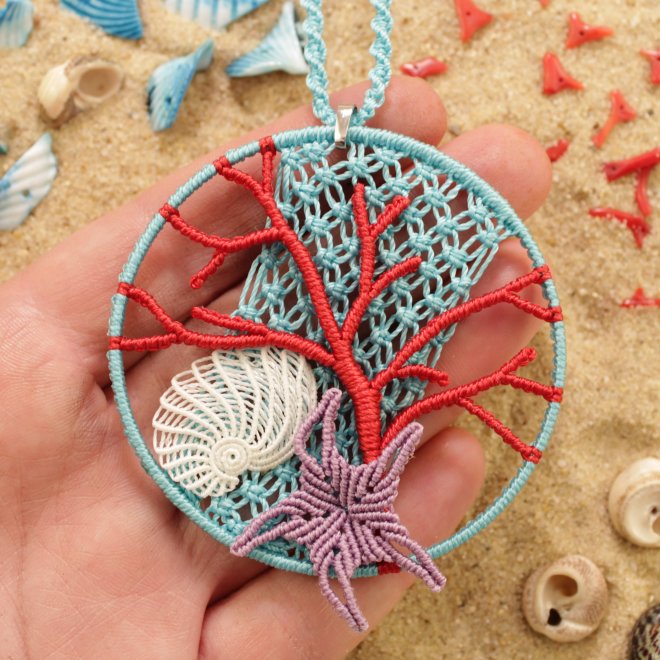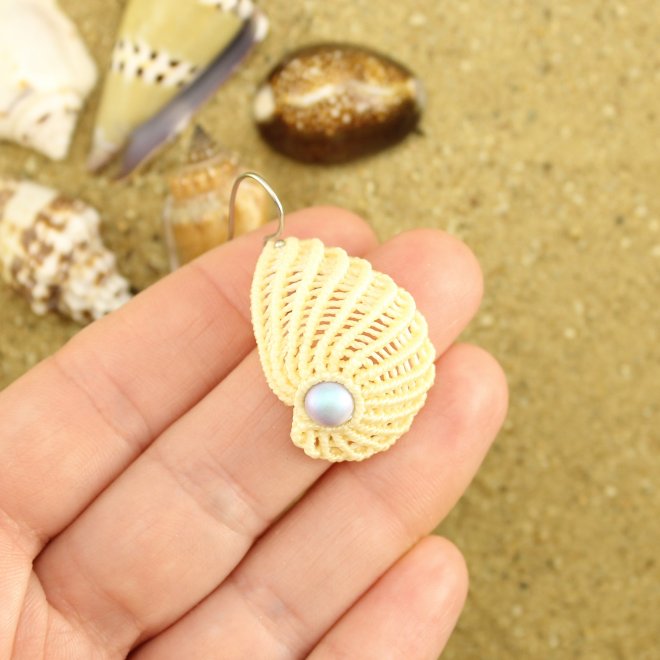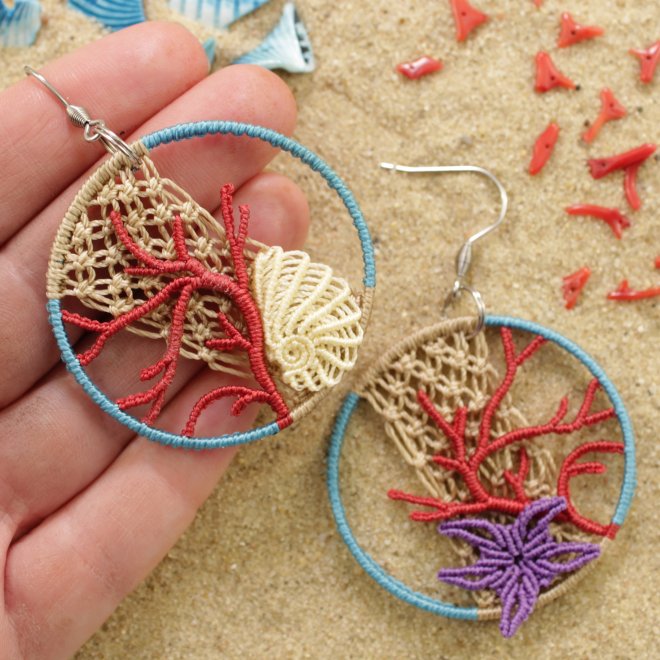 The collection is slowly coming back on Etsy.
View Coral Reef by EwiMacrame on Etsy
I have received numerous questions about the Sea Goddess Necklace tutorial. The preparation for it would have been exhausting, and the tutorial itself would have been too long. So, I decided to create four separate videos, one for each motif, that can each be a completed creation on their own. They are free to access on YouTube.
I hope this story has inspired you to explore your own creativity and embrace the beauty of the natural world around us. Who knows, maybe your next piece of jewelry will be inspired by the sea and its endless wonders.